Cosentino Celebrates Category-Leading Innovations
Cosentino's modern 3,500 square foot booth design showcases the latest Silestone® and Dekton® collections and previews new sustainable collections at KBIS 2023.
Cosentino Group, the Spanish global leader in the production and distribution of innovative and sustainable surfaces for the world of architecture and design, reveals forward-thinking, sustainable designs across its Silestone® and Dekton® portfolios, including innovative collections by leading interior designers Daniel Germani and Claudia Afshar, at the Kitchen & Bath Industry Show (KBIS) in Las Vegas, NV from January 31- February 2, 2023.
Since its first presence in 1998, Cosentino has been the longest-standing European company participating in KBIS. Earlier this year, Eduardo Cosentino, CEO of Cosentino America and EVP of Global Sales for Cosentino Group, was named to the board of the National Kitchen & Bath Association (NKBA), the promoter of the show, further strengthening the relationship between the industry leaders.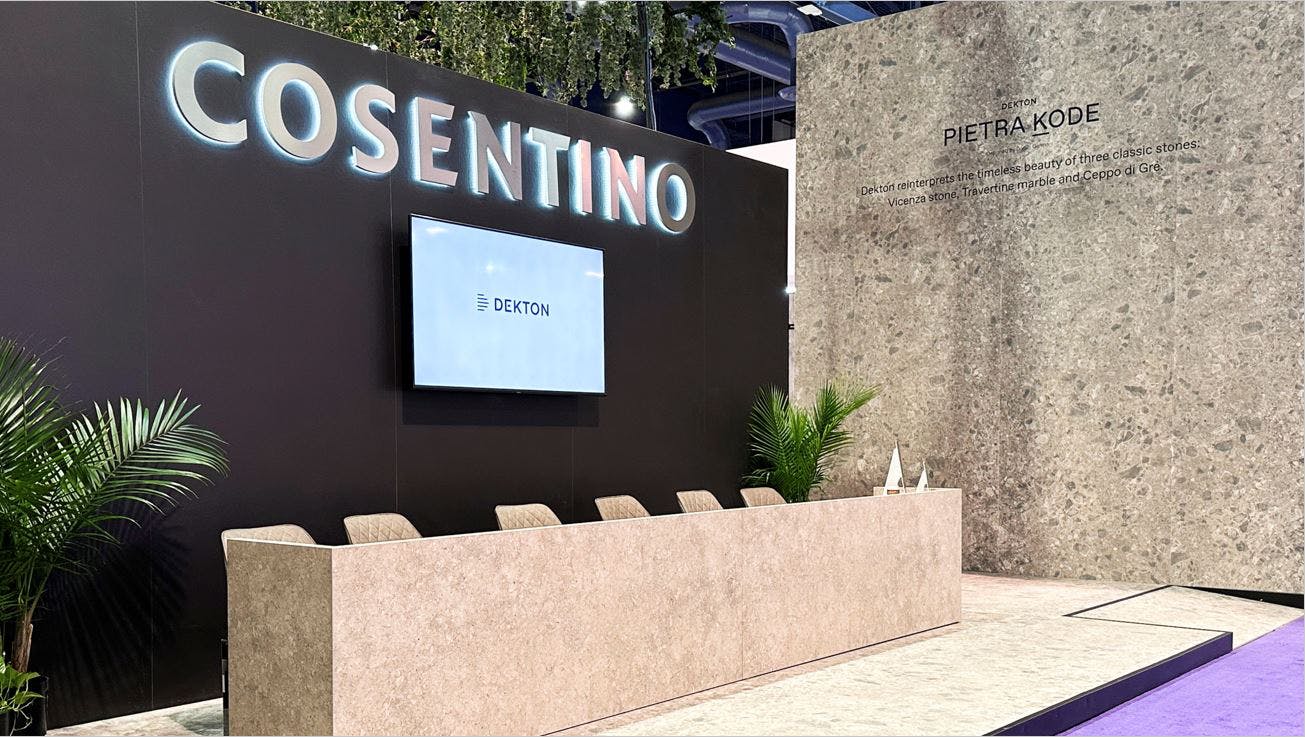 Previewing at the booth is a new Dekton collaboration with high-end designer Claudia Afshar. Focusing on Claudia's signature style of natural textures, it is an exploration of geometric shapes containing detailed structures at small scales. Available in five existing Dekton colorways, in both matte and grip finishes and two thicknesses, the series features fluting options that deliver a contemporary look and a multitude of applications for both indoors and out.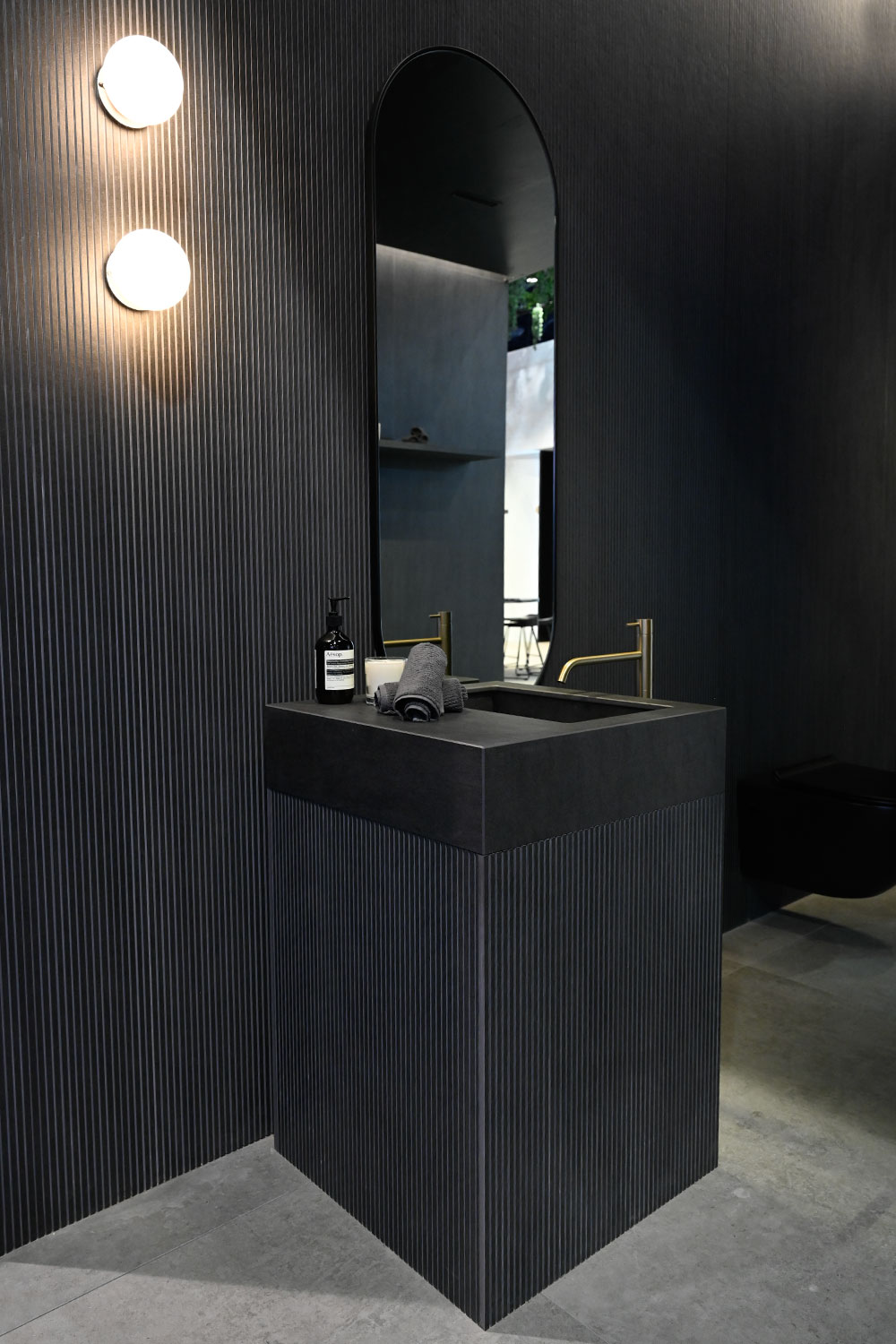 In 2022, Cosentino celebrated a major milestone in its sustainability journey: manufacturing 100% of all Silestone colorways with HybriQ® by Silestone technology, revolutionizing the quartz surfaces and engineered stone industry. In addition to previewing 2023 Silestone launches, three of the latest Silestone collections made with HybriQ® are showcased at the booth including Sunlit Days, Cosentino's first-ever carbon-neutral collection, the marble-inspired Ethereal collection, and the Evita Bathroom Sink, made from a single piece of Silestone.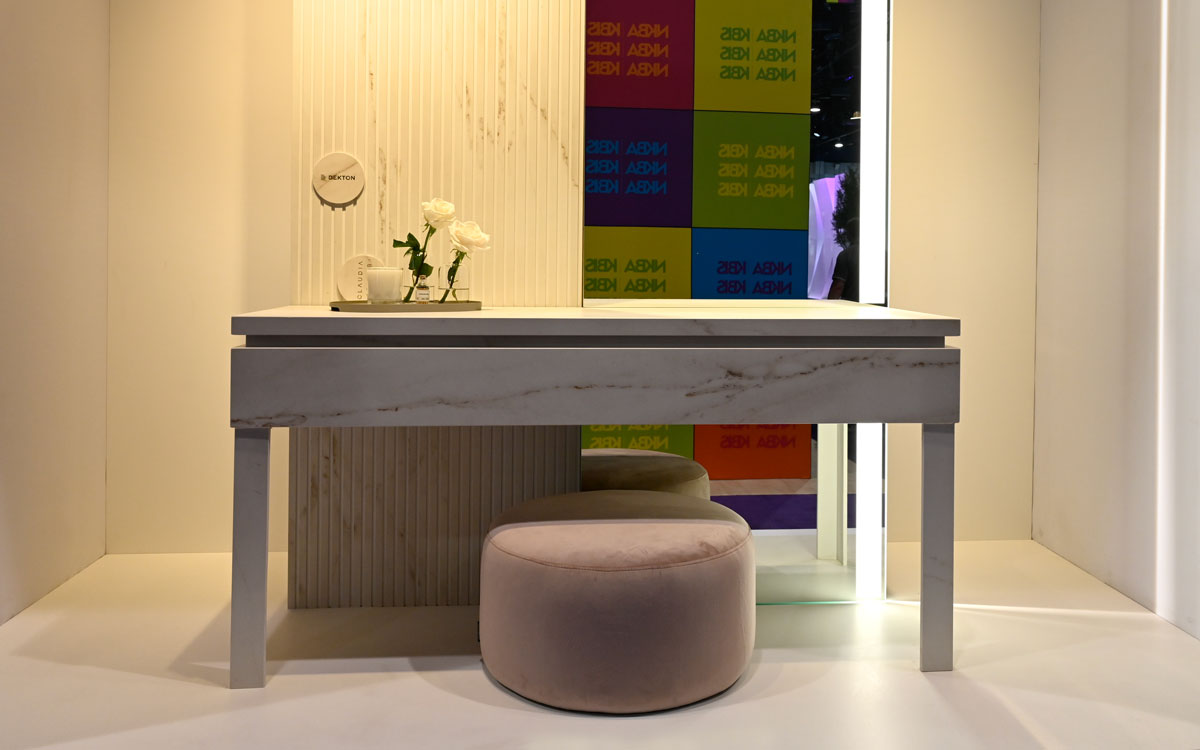 "Cosentino continues to leave a mark as a leader in areas of innovation and sustainability, and to look at all of the accomplishments we have made as a company, together with other industry leaders, is remarkable," says Eduardo Cosentino, CEO of Cosentino North America and EVP of Global Sales. "Our newest Silestone and Dekton portfolios, and upcoming collaborations with leading interior designers, showcase our forward-thinking approach to creating sustainable surface materials that enhance spaces both indoors and outdoors."